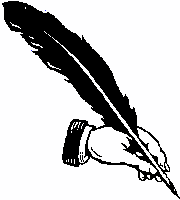 Washington Post
"'Riding With George" gently confronts the marble, ossified immensity of the historical George Washington and strives to reveal the human side of America's most legendary figure. Author Philip G. Smucker's affable tour of the haunts of our first president succeeds rather well at this daunting task."
David Stewart, Author of George Washington as dancer, horseman and fox hunter
National Public Radio
"For all that is known about George Washington, Philip Smucker finds the untold story. Here is the muscular Washington, galloping through the Virginia woods, chasing after foxes, charging fearlessly through musket fire. Retracing his every move on horseback and exploring young George's favorite haunts, Smucker brings to life the man as he was. A delightful tale."
Tom Gjelton, NPR Senior Correspondent, Author of Nation of Nations.
Leading Washington Historian
"Philip Smucker's book on George Washington is a pleasant, and very different, look at the nation's first President. Smucker took it upon himself to, literally, walk in Washington's footsteps to write this book. He himself went fox hunting, crossed the Delaware in a boat, and went horseback riding on the trails Washington used and loved. He even took an historic fencing class to feel like Washington felt when he wielded a sword. By doing these things, he puts the reader into the skin of the Revolutionary hero and gets him/her to really understand what Washington's life was like and he how lived it. This is an intriguing look at the first President, and an enjoyable one."
Bruce Chadwick, Author of George Washington's War
William & Mary / Colonial Williamsburg Foundation
"Whether hurdling on horseback over stone walls, chasing wild game through the backwoods of the Shenandoah, or light-stepping a minuet in the ballroom of the Governor's Palace in Williamsburg, Philip Smucker explores the very active life of George Washington through his passion for sports and games. His fast paced narrative demonstrates the inextricable link between Washington's mastery of leadership on the battlefield and in national politics and those pursuits that tested his physical courage, social skills, and moral code of conduct. This book is a splendid introduction to the rawness and refinements of a colonial culture that shaped the man who became the icon of a new nation." —
From Dr. Carl Lounsbury at William & Mary, formerly of the Colonial Williamsburg Foundation for three decades.
U.S. Commanding General, Transatlantic Division, ACE
"In Riding with George, Philip Smucker masterfully weaves a historical mosaic of vignettes about George Washington, bringing to life the character, passions, and indulgences of our first President. This thoughtful narrative brilliantly teases out the finer nuances of Washington's personality as a gentleman, sportsman, and leader. A must read for aficionados who crave a detailed look into the life and exploits of Washington."
Maj. Gen. Robert D. Carlson , Commanding General, Transatlantic Division, U.S. Army Corps of Engineers (Winchester, Virginia) 
Olympic Equestrian
"In RIDING WITH GEORGE, Philip Smucker has delivered new and fascinating insights into the character of our First President. As young Washington surveys his new country through the eyes and ears of a horse, we look at Washington in a new way. If the outside of a horse is good for the inside of a man, we owe a debt of gratitude to Washington's horses, for the role they played in making Washington the Father of our Country."
Jim Wofford, Olympic Equestrian and Riding Coach
Washington Family
"In an oft-quoted tribute to George Washington, fellow founder Thomas Jefferson once described him as "the best horseman of his age, and the most graceful figure that could be seen on horseback." Washington's equestrian and other athletic skills have been touched on often but briefly by historians and biographers. But now for the first time Philip Smucker collects these scattered details, reports, and vignettes, and he skillfully weaves them into an illuminating contribution to our understanding of Washington's accomplishments and greatness. His focus extends beyond equestrian and other athletic prowess to embrace Washington as a "chivalric gentleman." Smucker's prose is clear, polished, and engaging; his command of the sources is impressive; and his new book Riding With George should appeal to anyone with a serious interest in the Father of His Country."
Justin Glenn, author of The Washingtons: A Family History
(Visited 735 times, 1 visits today)